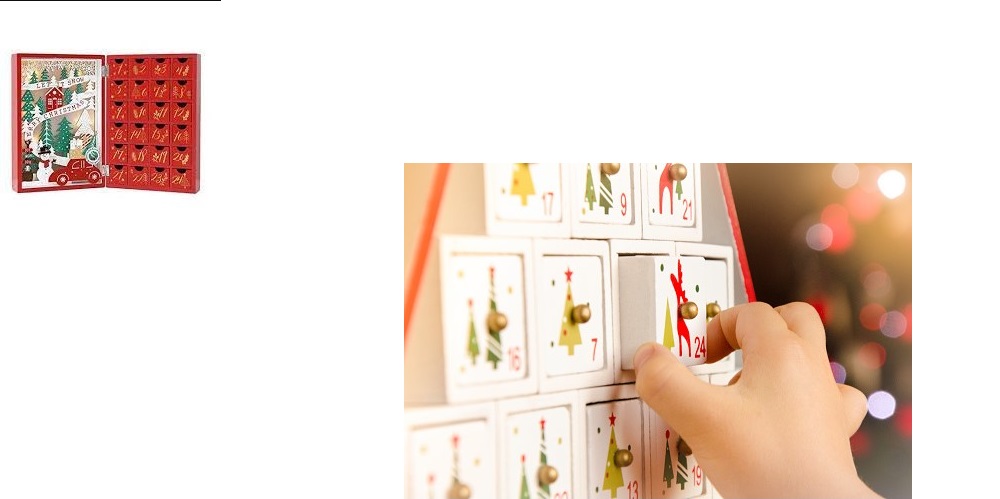 As Christmas draws closer and with the big day around the corner, it's hard to not start thinking about gifts. Shopping for others is always such a fun thing to do — and you can't go wrong if you buy something that is practical and still makes them smile (even more). This year, why not opt for one of those adorable advent calendars?
Advent Calendars aren't just for kids. Everyone can enjoy the anticipation, invitations, and excitement of December's 24th each year. It's a timeless tradition that goes beyond Christmas Day to the days leading up to it.
You don't have to be religious or Christian to appreciate the holiday season, and nothing symbolizes it better than the Advent Calendar. An advent calendar box is a special kind of calendar for the period of December leading up to Christmas. Each day, the door of a different colored box containing an activity, small gift or chocolate is opened.
Here are some adorable options that will make your holiday season even more magical.
The Beauty Advent Calendars
The beauty advent calendars are probably the most popular ones out there. These calendars feature makeup, skincare products and nail polish — basically anything beauty-related! Some of them even come with perfume samples, which is always a nice surprise.
The Foodie Advent Calendars
Foodies will love these calendars filled with delicious treats like chocolate dipped pretzels, cookies and popcorn. They're great gifts for those who love to cook or bake at home on weekends or during the holidays when they have time off work or school.
The Crafty Advent Calendars
These crafty calendars are perfect for anyone who loves arts and crafts projects like DIYs around the house or jewelry making projects like necklaces and bracelets using beads and stones they find while exploring nature trails or hiking trails during their vacations in exotic destinations abroad.
For Kids: Crayola Advent Calendar
If you have little ones on your shopping list, this one is sure to be a hit. It features 24 different Crayola markers and 24 wax crayons — all in fun seasonal colors like red, green, orange and blue — so they can be ready for Christmas morning. The calendar also comes with two sheets of stickers that kids can use to decorate their creations.
Animal-Themed Advent Calendars
If you're looking for something cute but not too cutesy, this animal-themed calendar is perfect! It features cute little animals doing everyday things like getting ready for work or going grocery shopping — but they're all wearing adorable pajamas! This is perfect for anyone who loves animals or just needs a little bit of humor during the holidays.
Conclusion
Advent calendars are a great way to countdown to Christmas. They are also a great way to count down the last few days before you go home for the holidays.
If you want to give your loved ones something that they can look forward to every day, then an advent calendar is the perfect gift idea. Alibaba gives you a chance to enjoy Christmas through the various varieties of advent calendars. Visit Alibaba today and put a smile on the faces of your loved ones.