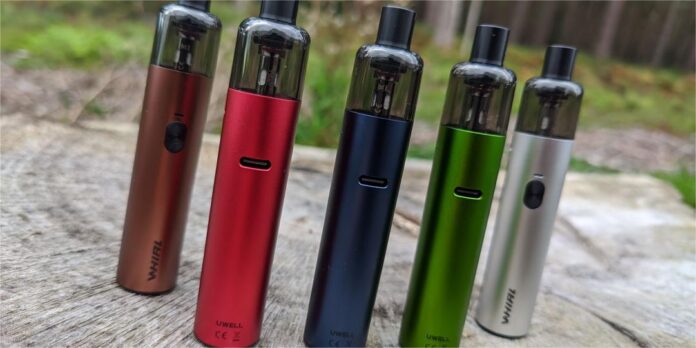 Vaping has become increasingly popular in recent years, and with that kind of popularity has come to a proliferation of vaping devices on the market by several e cigarette suppliers. It is a known fact that every vapor wants to have such features in their pod systems that could cater to their needs and one vaper's needs could differ from another one. For example, some would want larger smoke clouds and other vapers would prefer stronger flavor in a puff.
If you're new to vaping, or if you're looking for a more compact, low-maintenance option, a vaping pod system might be right for you. But with so many options available, how do you know which one to choose? In this blog post, we will let you in on a few things you need to look for when shopping for a vaping pod system. Skim through!
Things You Need to Look for When Purchasing a Vaping Pod System
Long Battery life
One of the most important things to look for in a vaping pod system is its long battery life. After all, there's nothing worse than being in the middle of a vape session and having your battery die on you which is definitely a bummer. Some of the best vaping systems like UWELL pods on the market boast battery lives of up to 24 hours, so you can vape all day long without having to worry about recharging.
Material and design
The second important thing to consider is the material and design of the vaping pod system. Some systems are made with plastic or low-quality thin metal sheets, while others are made with more premium materials like high-quality metal or thick sturdy plastic. Choose the one that is made up of premium high-quality material because you wouldn't want dents and scratches on your vape.
As far as design goes, some systems are sleek and minimalist, while others are more ornate and decorative. It's really a matter of personal preference, so take some time to browse through different options until you find one that suits your style.
Different Adjustment Buttons
Some vaping pod systems come with different adjustment buttons that allow you to customize your vape experience. For example, some buttons let you adjust the wattage, amount of nicotine or temperature of your vape, while others let you choose between different vape modes (like stealth mode or power mode). If you're someone who likes to have complete control over your vaping experience, then look for a system that offers adjustable settings.
Safety Features
Finally, be sure to look for safety features like child-resistant packaging and overcharge protection, and short-circuit protection. These features will help keep you and your family safe when using the vaping pod system. Child-resistant packaging, for example, will make it harder for kids to get their hands on the pods if they're curious about vaping. And overcharge protection and other safety features will prevent the battery from overcharging and catching fire.
Conclusion
Pod systems are a great choice for people who are looking for an easy-to-use vaporizer that is small and portable. When choosing a pod system, look for one with long battery life and quick charging time. Also, make sure to choose a system with a cartridge made from a material that holds flavor well. And finally, check to see if the system comes with a warranty in case, it breaks or stops working properly.